Welcome to Mt. Crested Butte
The town of Mt. Crested Butte is nestled among the breathtaking Elk Mountains in western Colorado. Sitting at 9,375 feet above sea level, Mt. Crested Butte is home to around 800 year-round and part-time residents. Our namesake mountain rises just above town to a height of 12,162 feet. This unique setting affords some of the most breathtaking vistas in Colorado.

Located within Gunnison County, Mt. Crested Butte is located 31 miles north of the city of Gunnison, Colorado, on Highway 135, and just two miles north of the town of Crested Butte.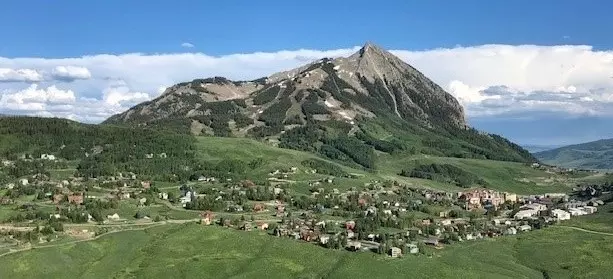 Join us on Saturday, October 7, 2023, from 12 - 4 p.m. at the Ted Scheske Park and pavilion for the first annual Mt. Crested Butte Fall Festival!
The Lowline Fire in the Ohio Creek area is currently at 1427 acres in size - There is 21% containment at this time. For more information and frequent updates, please visit:
Pickin' A Food Truck Competition & Festival will be held on Saturday, August 12, 2023, from 11 a.m. to 5 p.m. in the Town of Mt. Crested Butte!
https://mtcrestedbuttecolorado.civicweb.net/Portal/
https://mtcrestedbuttecolorado.civicweb.net/Portal/