Welcome to Mt. Crested Butte
The town of Mt. Crested Butte is nestled among the breathtaking Elk Mountains in western Colorado. Sitting at 9,375 feet above sea level, Mt. Crested Butte is home to around 800 year-round and part-time residents. Our namesake mountain rises just above town to a height of 12,162 feet. This unique setting affords some of the most breathtaking vistas in Colorado.

Located within Gunnison County, Mt. Crested Butte is located 31 miles north of the city of Gunnison, Colorado, on Highway 135, and just two miles north of the town of Crested Butte.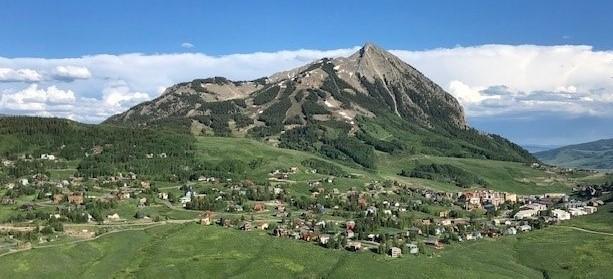 Do you love the Mt. Crested Butte community? Would you like to see it grow and thrive with additional amenities and services? Help us make that possible by assisting in affordable housing efforts so local employees can continue to live and work here.
If you're planning on stopping by town hall, we ask that you please wear a mask. This requirement is for vaccinated and unvaccinated individuals. Thank you for your understanding!