Welcome to Mt. Crested Butte
The town of Mt. Crested Butte is nestled among the breathtaking Elk Mountains in western Colorado. Sitting at 9,375 feet above sea level, Mt. Crested Butte is home to around 800 year-round and part-time residents. Our namesake mountain rises just above town to a height of 12,162 feet. This unique setting affords some of the most breathtaking vistas in Colorado.

Located within Gunnison County, Mt. Crested Butte is located 31 miles north of the city of Gunnison, Colorado, on Highway 135, and just two miles north of the town of Crested Butte.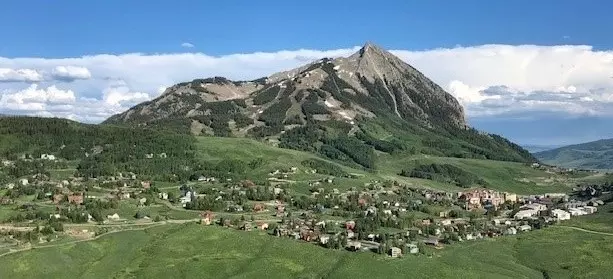 Stay Notified in an Emergency The Gunnison/Hinsdale Combined Emergency Telephone Service Authority (GHCETSA) is launching a new emergency notification system called Gunnison Regional Alerts, powered by GEM. The new system will officially replace CodeRedon on January 8, 2023. Gunnison Regional Alerts Quick Facts:
Mt. Crested Butte winter parking regulations are in full effect! Parking on town roads and rights of way shall not be permitted through April 15, 2023.
https://mtcrestedbuttecolorado.civicweb.net/Portal/
https://mtcrestedbuttecolorado.civicweb.net/Portal/