#FFFFFF
Welcome to Mt. Crested Butte
The town of Mt. Crested Butte is nestled among the breathtaking Elk Mountains in western Colorado. Sitting at 9,375 feet above sea level, Mt. Crested Butte is home to around 800 year-round and part-time residents. Our namesake mountain rises just above town to a height of 12,162 feet. This unique setting affords some of the most breathtaking vistas in Colorado.

Located within Gunnison County, Mt. Crested Butte is located 31 miles north of the city of Gunnison, Colorado, on Highway 135, and just two miles north of the town of Crested Butte.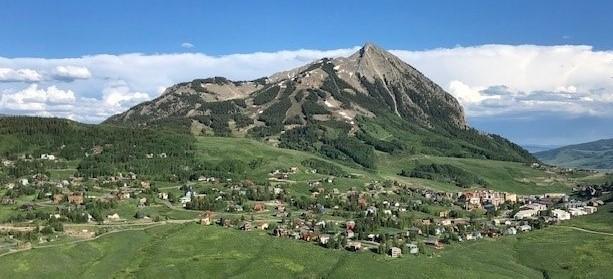 #F5F5F5
Join us for the Annual MTCB Light Up The Night on Saturday, December 9, 2023, from 4-7 pm at the Lodge at Mountaineer Square!
The Town of Mt. Crested Butte kicks off its 50th Anniversary Celebrations with a series of talks focusing on the history of Mt. Crested Butte and its incorporation as a town.
In case you missed the meeting, you can view the recording of the meeting here: https://youtu.be/b8B4DnkRnqY
Tuesday, December 19, 2023, 6pm
https://mtcrestedbuttecolorado.civicweb.net/Portal/
Wednesday, December 20, 2023, 5pm
https://mtcrestedbuttecolorado.civicweb.net/Portal/
Tuesday, January 2, 2024, 6pm
https://mtcrestedbuttecolorado.civicweb.net/Portal/